White Tower
Sound design…impressive vision
Client - Flix Facilities Limited
Value - £750,000
Sector - Commercial & reception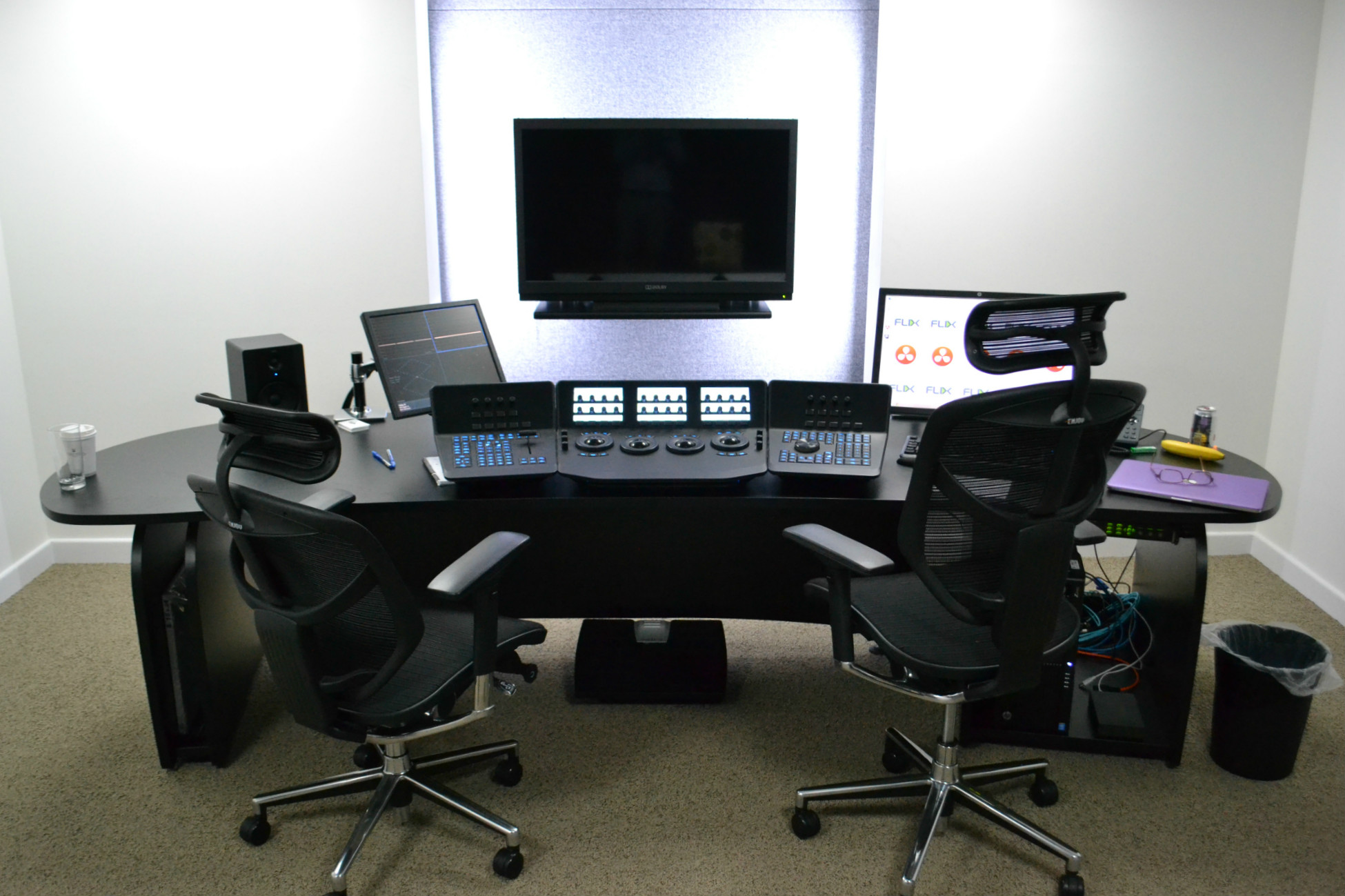 MediaCityUK in Manchester is rapidly becoming a leading international hub for the creative and digital sectors – and a vibrant destination to work, live and play.
Client Flix Facilities are a modern post-production company and are no strangers to Redbridge. Having successfully worked with them on a previous MediaCityUK project, we were the obvious choice to undertake the fit out of their new seventh floor space in the White Tower building. The client had two key requests:
The space had to look modern, creative and design-led

The acoustic ratings of the rooms had to be as high as possible to ensure a fit-for-purpose working environment for their clients.
Making maximum use of the space's double height, Redbridge installed a mezzanine floor into the unit to almost double the floor plan available. The steelwork involved to do this meant that we had to:
Remove one of the external windows

Create a cantilevered platform out of the building

Crane the steelwork into the building over the space of a weekend
The simple, clean design scheme consisted of an open plan reception, breakout space, three dubbing suites, a boardroom, server room, tech room, grading room, and eight editing suites. Each room needed new mechanical and electrical work, to make sure that the acoustic integrity of the space wasn't compromised.
Throughout the project, we worked closely with Flix, their landlord Peel, Peel's facility management company, Cofely. This made sure that disruption to other tenants was minimal, and that the new facilities worked in perfect harmony with the building's existing installations.